Purchase The Best Smart Curtains From Best Curtains Shop
Real intelligent homes are currently in style. All intelligent technology is built on the three pillars of effectiveness, practicality, and comfort. One of the first things you'll need to purchase if you want to live in a home like this is a smart curtain system.
Intelligent curtains are one such technology. The curtain in your room might be replaced by a smart curtain. Instead of using a curtain rod, you must build a unique rail. For your home, Best Curtains Shop produces the ideal smart curtain. We offer the top smart curtains for sale!
Benefits of Purchasing Our Smart Curtains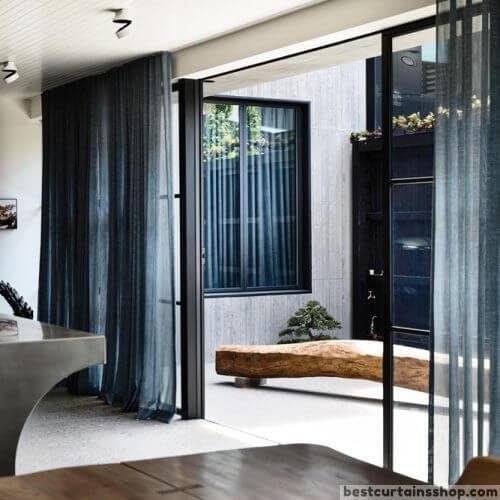 Energy efficiency:

Set times for the opening and closing of

smart curtains

. The thermostat and other intelligent home gadgets can be connected to them. The smart home device will close the blinds or curtains rather than switch on the air conditioner the next time the thermostat detects a spike in temperature. This will lower the cost of energy associated with excessive electricity use.
Provision of Convenience:

Our automated curtains may be opened and closed with the simple push of a button, a remote control, or a smartphone app. If window coverings are simple to open and close, you are far more likely to remember to do so in order to protect the environment and yourself. Window coverings will stop heat loss and cut down on solar gain. You may never have to worry about them at all if you plan them to open and close at particular times.
Improved Lighting: The curtains can be programmed to open at specific times throughout the day, such as in the morning or after work. You may program the curtains to open and the lights to turn off at specific times when it is coordinated with the smart lighting in the home. The amount of natural light that enters the home will increase as a result, and the glare from the tube lights will be lessened. If you ask about tailoring and integrating modern smart technology with your curtains, we will undoubtedly be able to assist you in original methods.
Enhanced Safety:

Here may be another location where using smart technology to relax is possible. The blinds or curtains will automatically open when the smoke alarm sounds if you connect your

smart curtains

to the smoke alarms or other safety equipment in your home. In doing so, the smoke is able to exit the area and first responders are given a chance to assess the situation within the building.
Why Choose Us? 
Our innovative, motorised window coverings offer a state-of-the-art method of preserving privacy while permitting the optimal quantity of natural light. They can be set to rise or fall whenever you like, or at specific times of day, like sunrise or sunset.
Best Curtains Shop is a respectable and well-known producer of intelligent curtains. It specializes in developing retractable window covering motors and control systems. We offer a range of services at reasonable costs. You won't be let down.